December 9 2016
Heber City – Bloom Strong – November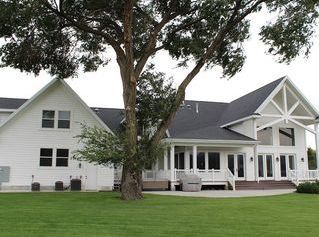 Welcome!
At the BloomStrong Retreat, we are passionate about growth, clarity and the deepest kind of self-love. I'll bet that's why you're here. Either you believe, or want to believe in growth and the truth that comes from self-love.
Like many of us, my own path has been littered with all kinds of potholes. But, there was one pothole in particular that sunk me deeper than ever before. It left me cut open, raw and defeated. Through my experience, I've come to see that I spent many years betraying myself. I'd buried my soul and didn't listen to the language of my heart or my body. I had lost myself.
Oddly, it was this incredibly deep pothole that became the place where I built a ladder leading to my genuine self. And, I discovered that the only way to get unstuck was to reach. So I reached. I got help, lots of it. I found the right people and support. And, now I aim to become the most full-bodied version of my authentic self. I'm one woman with one story, but I know all women are made of the same material. Even after the most terrible traumas, we can become joyful and whole. This is how #BloomStrong was born.
If you are a seeker of growth, clarity and the deepest kind of self-love, join us at the next Bloom Strong Retreat. Commit to giving yourself the time and space you need to grow.
What to expect
When you join us, you'll spend four days and three nights of unplugged, focused time healing and nourishing your body. Bloom Strong is designed to be small, intimate, and personal with less than 15 women attending. We tailor our activities to your needs. Each day you'll be encouraged to expand and discover more about yourself. We'll participate in yoga, art, music, nourishing food, group therapies, outdoor activities, intentional journaling, storytelling and more. You will leave the retreat with energy, clarity and tools.
What's Included
Group Therapy: Group sessions will be held Wednesday and Thursday mornings with Kathy Kinghorn, Senior Therapist at ADDO Recovery. We'll process relationships, trauma, shame and vulnerability.
All lodging, meals, travel to and from the airport, activities and therapies are included. Come with a little extra room in your suitcase because we will send you home with tools and gifts.
Sleeping arrangements: Everyone gets their own bed–we're all grown women and this isn't girl scout camp. We have private rooms, double occupancy and one room with four queen beds available. Room selection is first come first serve. Once you're registered let us know your sleeping preference.
Meals: All meals, snacks and desserts are inspired by healthy, whole and nourishing ingredients. We cater to allergy needs. Yes, we have chocolate. Have a special request? Let us know.
Airport Pickup and drop-off: Make arrangements to fly into Salt Lake City International Airport. The Bloom shuttle is available before 2:00 pm Wednesday 11/2 for pick up. All drop offs to the airport will be made at noon Saturday, 11/5. Make your plans accordingly. We realize not all the airlines cooperate with our schedule, so let us know if you need something else.
If you are driving there's plenty of parking.
Check-in: Wednesday 11/2 at 4:00 pm Mountain Time
Check-out: Saturday 11/5 at 11:00 am Mountain Time
Meet The Team
Kathy Kinghorn: Senior Therapist ADDO Recovery
Kathy is a Certified Sexual Addiction Therapist (CSAT) who is also certified in helping people with multiple addictions as a Certified Multiple Addiction Therapist (CMAT). Her experiences give her great compassion and empathy for both those those struggling with this powerful, life-threatening addiction and those who are directly affected by these addictions in a family setting. In addition to addiction counseling, Kathy spends time working with relationships, trauma and blended family concerns. She enjoys helping individuals, couples, and families navigate the "Step" world.
Jeni Gessel – Scabs
Scabs is a mother, best friend, and storyteller, especially around a campfire. She grew up in the farm country of the midwest. Her first job was picking strawberries. Now she is the Program Director for the Bloom and a Naam Yoga therapist. She also runs Bloom's podcast Love Rice. In college she studied Dance and Human Development and spent 18 months living among the people of the Philippines. She lives in a dusty old historic home in Arizona with her two children, two dogs and the meanest old girl-cat alive. She is also basically the heart and soul of Bloom.
Sariah Hoffman
Sariah is Addo Recovery's yoga instructor and provides yoga as a form of treatment for women in trauma. Sariah brings 8 years experience, 500 hours of RYT and 500 hours of yoga therapy training. In addition to working at Addo Recovery, Sariah is the head yoga instructor on Bloom (Bloomforwomen.com). Along with her training and experience, Sariah has used yoga as a keystone healing method in her own betrayal trauma recovery and can tailor the experience to the unique needs of the group.
Emily McIntosh
Emily Ruth is a Certified Grief Recovery Specialist® as well as a practicing childbirth doula and currently studying the Psychology of Eating. She finds purpose in serving others and encouraging empowerment through education, which is one of many reasons she is excited to be working with Bloom. Emily has worked through many challenges in her own life such as childhood abuse, disordered eating, child-loss and divorce. She also understands what it takes to make time for self care and she is so happy you have landed here. You are in the right place.