May 5 2016
Love Rice… It's a Podcast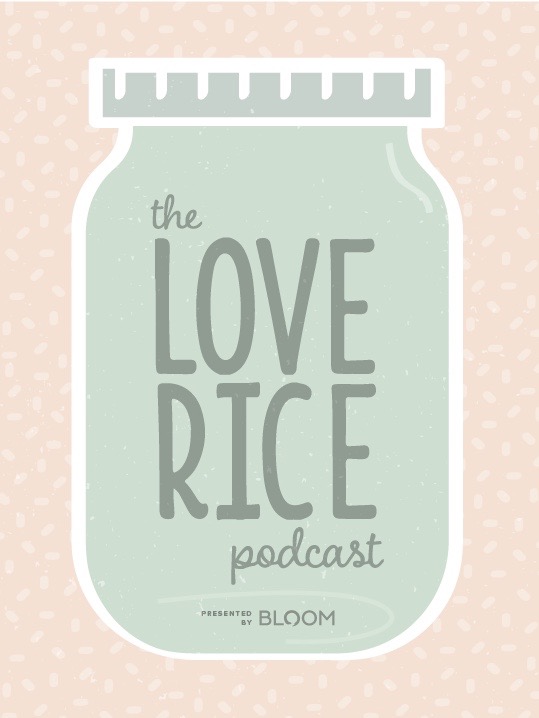 There's an idea floating around out there. It's an idea about rice. And what's even weirder is that it's an idea about talking to rice. Supposedly, if you tell a jar of cooked rice how worthless it is, it will quickly mold and disintegrate. While if you tell a jar of cooked rice how lovely it is, it will maintain its structure and shape with little or no mold.
Are you a believer or a skeptic? A few years ago I put this idea to the test and you can see my results here. Since then, the idea that the quality of our words and thoughts matter has become tangible.
Months ago Bloom and I began toying with the idea of a podcast, an online radio show. When our ideas turned to paper and pen and then into actual radio waves and stories, we all knew one thing; we would name her after the Love Rice.
And this is how she was born. She's a podcast. She's a place where we honor our messy hair and messy hearts. She's a place where we experiment with love, life and happiness to learn more about authenticity. None of us escape the hard stuff of life but all of us can Bloom.
Tune in weekly for new stories. Submit a review via itunes and be entered into our weekly $100 VISA gift card giveaway through the month of May (winners will be emailed and not announced to protect anonymity).
Find us on itunes, Soundcloud or your favorite podcast player. You can always find the latest episodes on our blog. Contact me at scabs@bloomforwomen.com if you have ideas, things you want to learn about or people you want to hear from. Your feedback is invaluable, how we can be better? This is our podcast, our Love Rice.